Canada
Former PPC candidate Chelsea Hillier ordered to pay nearly $100,000 in defamation case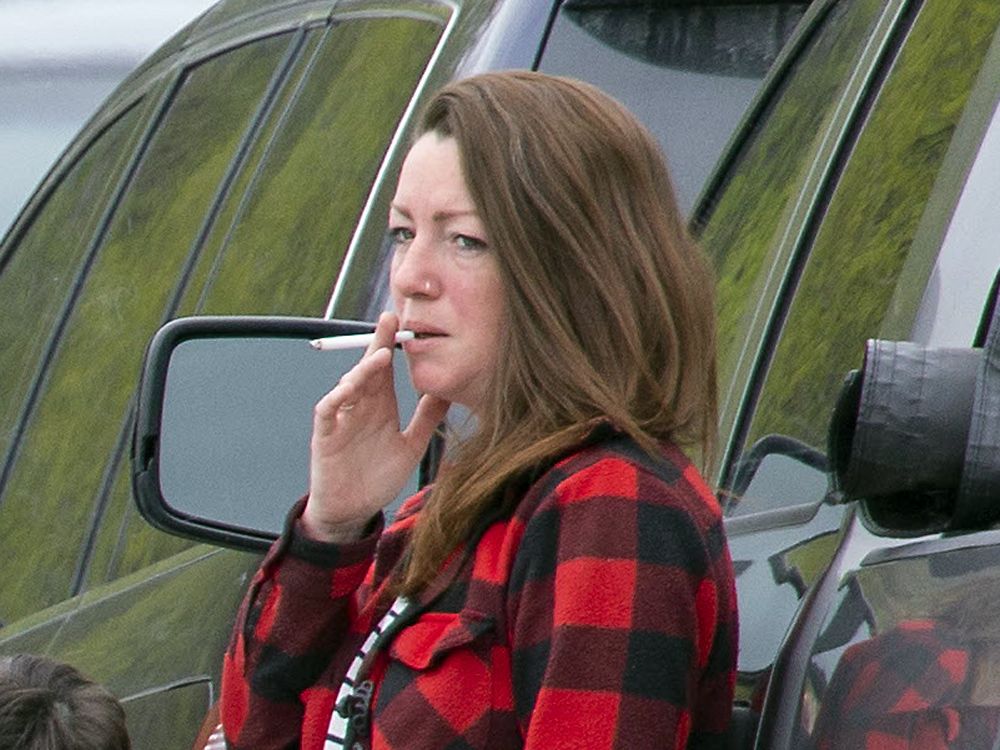 A GoFundMe page said the complainant's friendship with Hillier began to fall apart 'due to Chelsea's anti-masking beliefs and opinions related to the COVID pandemic'
Article content
A failed political candidate who is the daughter of a controversial former Ontario MPP has been ordered to pay nearly $100,000 to a former friend for posting defamatory tweets claiming the Carleton University instructor had drugged and slept with her students.
Article content
Chelsea Hillier, who has run, unsuccessfully, for public office at both the provincial and federal level, was ordered to delete the offending tweets and post a retraction to her Twitter account for 60 days, saying the social media posts were false. She was ordered to pay $85,000 in damages, plus $12,485 in costs to Esther Post, who taught Hillier at Carleton more than a decade ago.
"It is hard to conceive of a more damaging accusation, for a teacher, than an allegation that she is a sexual predator who drugs her students. If believed, Ms. Hillier's statements would seriously damage Ms. Post's reputation in the eyes of her employer, her students, and the world at large," writes Justice Sally Gomery in a ruling dated June 24.
Article content
Post's lawyer, Andréa Baldy, said in an interview that the ruling and order for a retraction — which Baldy said is something rarely granted in defamation cases — represents vindication for her client.
"The defendant's tweets contain serious allegations, which were harmful to Ms. Post's personal and professional reputations," said Baldy. "Enforcement will be a whole separate issue, but this judgment in and of itself will help restore and protect her reputation moving forward."
Hillier did not file a statement of defence and did not respond to a request for comment by press time.
According to court documents, Hillier first met Post in 2008 when she took a course at Carleton University with Post, who teaches English as a contract instructor. The two women became close, close enough that Hillier was in Post's wedding party when she got married in 2014. However, "the friendship deteriorated in 2020 over political differences," the court ruling states. A GoFundMe page organized by Post to help cover legal fees states that the friendship began to fall apart "due to Chelsea's anti-masking beliefs and opinions related to the COVID pandemic."
Article content
Hillier's father, Randy Hillier, who represented Lanark-Frontenac-Kingston in the Ontario legislature from 2007 to 2022, has also been an outspoken opponent of COVID-19 public-health measures. He was ejected from the Progressive Conservative caucus in 2019 and did not seek re-election in June. He regularly criticized COVID lockdowns and mask and vaccine mandates while serving as an independent MPP, and is facing multiple charges in relation to the February Freedom Convoy protests in Ottawa.
Chelsea Hillier ran in her father's former riding in the June election under the Populist Party of Ontario banner. She came in second-last place, with just 324 votes. She also ran a failed campaign as a People's Party of Canada candidate in Elgin-Middlesex-London in the 2021 federal election.
Article content
In November last year, Post retweeted a thread on Twitter that, "criticized anti-vaccine protests at hospitals and other tactics endorsed by Ms. Hillier and her father," the court ruling states. In response, Hillier tweeted to her 9,300 followers that: "When she (Post) secretly dated her student at carleton university we said nothing. But since she's on a spree i may as well go all in."
That tweet saw her account suspended for harassment after Post reported it to Twitter. Yet, Hillier set up another account and, over the course of a few days in November, described Post as a "predator, a 'gaslighter' and an abuser," the ruling states.
"She repeatedly accused her (Post) of having slept with her students and having 'fed them Ativan in parking lots,'" writes Gomery.
Article content
The ruling also says that Hillier threatened to tell Carleton University about the allegations and other Twitter users called for a criminal investigation, or her firing, and "implied that she (Post) was sexually promiscuous."
On Dec. 7, 2021, Post sent a notice of libel to Hillier, who said on her Twitter account she would not be removing the tweets. The lawsuit was filed on Dec. 23 and Hillier was served on Jan. 9, 2022.
Rather than file a defence, Gomery writes, Hillier "and other Twitter users mocked Ms. Post for taking legal proceedings, saying she was greedy, mentally ill, and unable to care for her children."
Gomery writes that Hillier has not published a retraction or apology, and, rather, has "doubled down on her publication of defamatory statements," even after being served with the notice of libel.
Article content
"She has displayed contempt not only for Ms. Post, but for the idea that she is obliged to respect the norms of civilized behaviour observed by other members of society," Gomery writes.
The ruling states that Post "has had severe panic attacks that left her paralyzed with anxiety and unable to function normally, and has doubled or tripled her intake of anti-anxiety medication previously prescribed to her."
The statements Hillier made, Gomery writes, "did in fact cause others to think ill of Ms. Post," and that her "position and standing" as a university instructor "requires that she be seen as honest and ethical" and that allegations of predatory sexual nature towards someone in one's care are "by their very nature, extremely serious."
Article content
"The content of her tweets, and her efforts to broadcast them as widely as possible, show that she wanted to punish Ms. Post for her criticisms of her father and bully her into silence," Gomery writes. "Had she sincerely believed that Ms. Post had behaved unethically or criminally, she could have filed a complaint with the police or with her employer."
In an email, Post said the decision "truly vindicated me while also exposing how malicious" Hillier had been, but that she fears the bullying and harassment will continue.
"Nonetheless, I've received an incredible outpouring of support, and as the judge herself wrote, this decision is my vindication, and I'm proud of myself for taking on the tremendous emotional, mental, and financial burden of this lawsuit," Post wrote.
Article content
Gomery ordered Hillier to pay damages and post a retraction, but did not order an apology.
"I do not see any point in forcing Ms. Hillier to post a statement expressing false regret and an insincere acknowledgement of the harm she has inflicted.  Doing so may do more harm than good, as it could incite her followers to hurl further invective at Ms. Post," Gomery writes.
"As this whole episode shows, Ms. Post should not expect to obtain a rational or compassionate response from the Twitterverse.  Her vindication is this judgment and a retraction."
• Email: [email protected] | Twitter: tylerrdawson

Checkout latest world news below links :
World News || Latest News || U.S. News

Source link