Canada
FIRST READING: Why is gas so damned expensive again?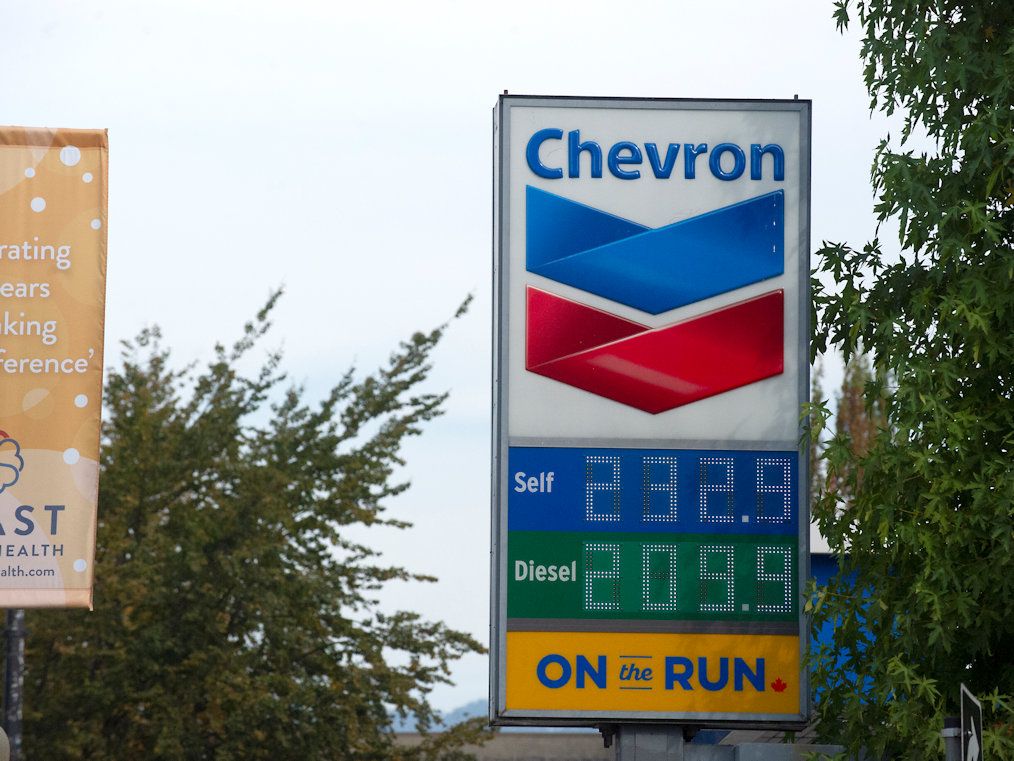 Even though oil prices are trending down, this price spike is because a bunch of refineries shut down
Article content
First Reading is a daily newsletter keeping you posted on the travails of Canadian politicos, all curated by the National Post's own Tristin Hopper. To get an early version sent directly to your inbox every Monday to Thursday at 6:30 p.m. ET (and 9 a.m. on Saturdays), sign up here.
Article content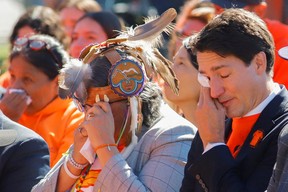 Article content
TOP STORY
After a few months of relative relief after the crushing fuel prices of early spring, Canadian gasoline has once again surged to historic highs.
The spike is particularly acute on the West Coast. Right now, the price of a litre of gasoline in Vancouver is higher than it has ever been in the entire history of North America, if not the Western Hemisphere.
Metro Vancouver gas prices are standing at an average of $2.39 per litre. This means that filling up an average vehicle in Vancouver now costs $40 more than an equivalent fill-up in Toronto.
The last time gas prices surged above $2 per litre, the reasons were pretty self-evident. At the beginning of this year, oil demand began surging back to pre-pandemic levels as people around the world once again began driving to work, booking flights and travelling on cruise ships.
Article content
But an energy sector that had spent the last two years mothballing its oil fields was unable to keep up, resulting in a global oil shortage that sent crude prices soaring.
Added to that, the sanctions following Russia's Feb. 24 invasion of Ukraine had effectively crowbarred one of the world's largest oil producers from the world market, making the shortage that much more acute.
But this time, gas prices are spiking even as oil prices start to ease. And while a major disaster striking the United States is never good for energy prices, Hurricane Ian is having little to no effect on the current phenomenon.  
It turns out this particular price spike can be chalked up to something much more quotidian than usual: Basically, a bunch of U.S. refineries shut down and/or caught fire at the same time.
Article content
"A slew of unexpected refinery disruptions, including fires and routine maintenance, have seemingly all happened in a short span of time, causing wholesale gas prices to spike in areas of the West Coast, Great Lakes and Plains states," wrote petroleum analyst Patrick De Haan in a recent blog post for GasBuddy.com.
Specifically, the Phillips 66 refinery in Ferndale, Washington went down for routine maintenance, according to Dan McTeague with Canadians for Affordable Energy. At the same time, a deadly fire at an Ohio refinery constrained the supply of gasoline still further.
It's why the B.C. price spike is being mirrored on the West Coast of the United States. Although U.S. gasoline is taxed much lower than in Canada, drivers in the likes of Los Angeles are also experiencing some of the highest pump prices in their history.
Article content
IN OTHER NEWS
"Justinflation" has officially become one of the words that you're not allowed to use in the House of Commons (some of the others include "blatherskite" and "dim-witted saboteur). The term is used almost exclusively by Conservatives as a means to pin Canada's high rate of inflation on the prime minister, Justin Trudeau. But, it's verboten in the House of Commons to refer to fellow MPs by their first name. So, Tories have very maturely attempted to skirt the rule by simply saying "just inflation," with an extended pause after the "just."
Patrick Brown never reached the end of the Conservative leadership race because he was kicked out in July over "serious allegations of wrongdoing." At around the same time, a group of councillors in Brampton, Ont. (where Brown is mayor) accused him of a "clear and alarming pattern of behaviour." And now, one of Brown's rivals for the mayor's office, Nikki Kaur, is insinuating that Brown used $200,000 in city money to fund his defamation suit against CTV (which was settled in March, immediately prompting Brown's entry into the Conservative leadership race). Speaking to iPolitics, Brown's office denied the money had anything to do with the CTV case, and maintained it was for city business.
Article content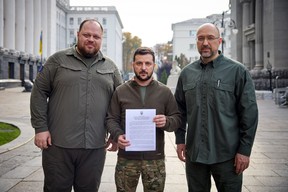 The Green Party is trying to conduct a leadership race in the midst of an internal meltdown over the subject of pronouns (specifically, that interim leader Amita Kuttner was referred to by "she/elle" instead of "they/them" at a party event). This week, the Greens suddenly announced that said leadership race would now be resolved with a single round of voting, rather than the two that was initially planned. As to why, party insiders credited a "collapse of volunteer motivation and morale" that meant they "did not have the capacity" to conduct anything more than the simplest possible vote.
And former Conservative leader Erin O'Toole has emerged from the shadows for an extended interview with the National Post. Among other things, he asserts that he would be prime minister right now if not for the COVID-19 pandemic, and that he specifically asked new leader Pierre Poilievre not to put him in the shadow cabinet. You'll also get a good look at O'Toole's home office. Spoiler alert: It's mostly Canadian Armed Forces memorabilia, although the alert viewer may be able to spot a vintage copy of Winston Churchill's The Second World War.
Get all of these insights and more into your inbox every weekday at 6 p.m. ET by signing up for the First Reading newsletter here.
Checkout latest world news below links :
World News
||
Latest News
||
U.S. News
Source link