Canada
Deadly B.C. shooting over $80 reveals senseless danger of a gangland mentality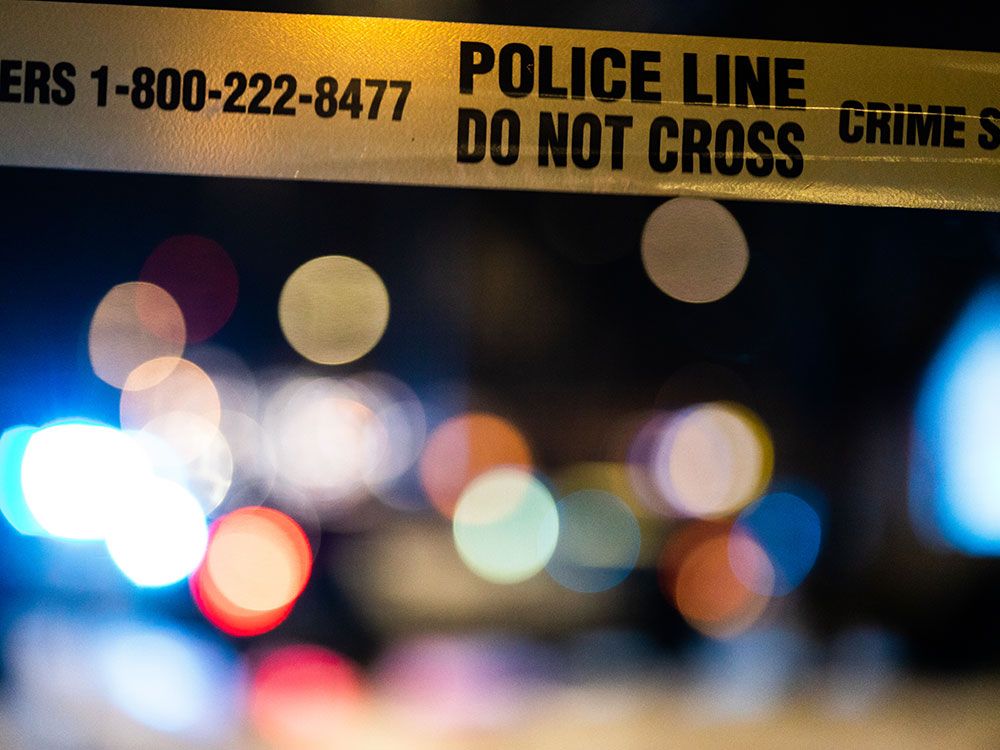 Violence sparked by a disagreement over who should pay for tickets to a bar ended in a fatal spray of bullets
Get the latest from Adrian Humphreys straight to your inbox
Article content
A wild parking lot shooting that killed one man and injured a second in 2006 in B.C. — acutely revealing the senseless volatility and deadly stakes of gangland behaviour — has finally been settled in court.
Article content
Violence sparked by a disagreement over who should pay for tickets to a bar quickly escalated to scornful insults which attracted the involvement of a boss, who forced a meeting in a parking lot where a smack to the head preceded a fatal spray of bullets.
Article content
The aftermath was also steep. The gunman fled Canada leading to an international manhunt, extradition years after, and several trials.
All of it over $80.
Possibly the last word on the woeful events, barring an appeal to the Supreme Court of Canada and eventual parole, came Thursday with a decision by the Court of Appeal for British Columbia that was a partial victory for the hotheaded boss, although it made no difference to his circumstances in prison.
Article content
The beginning of it all seems absurdly normal. Huan Sheng Tang, known as Leo, 23 at the time, bought tickets to Au Bar, a nightclub in Vancouver, for Te Wu, known as Ralph, and other friends.
The cost was $80.
Trouble started when Wu and some friends didn't attend. Tang called Wu from the bar and Wu said they weren't coming and wouldn't be paying for the tickets either. They argued, then agreed to meet in a parking lot.
Tang, a Taiwanese citizen, turned to Lee Chia Weng, 28, known as Kenny, for help in getting the money from Wu. Tang referred to Weng as his "boss" and "big brother." Although there was little talk of gangs, the mentality is straight out of a mob movie.
Court accepted evidence that at Weng's home Tang explained what happened and then phoned Wu again, this time passing the phone to Weng. Weng and Wu didn't know each other.
Article content
The chat wasn't pleasant. Wu told Weng to "f— your mother."
Weng exploded. He told Wu to come see him, but should wear a bulletproof suit, even though it would make no difference because Wu should prepare "to swallow some bullets."
After the call, Weng told Tang that his petty squabble was now "my matter as well." He grabbed a handgun and invited Tang and his entourage to join him at the parking lot in Burnaby, a Vancouver suburb.
Wu and his friends were already at the parking lot shortly before 2 a.m. on Jan. 22, 2006. Wu was with three friends with two more parked on a street nearby. When Weng and Tang arrived in two cars with three friends, they parked near Wu and his posse.
Wu's group started walking towards Weng and Tang's car, shouting, including Wu repeating his insult involving Weng's mother.
Article content
Weng and his driver got out of one car and the driver hit Wu on the head with a metal bar.
Weng then walked to the front of the car, raised his gun and started shooting at Wu from about three metres away.
One bullet hit Wu in the shoulder. Another hit one of Wu's posse in the groin. His name was Shaoxin Zhang, 19. The bullet tore through two major arteries, and he soon bled to death.
Weng and his driver got back in the car and started to leave but Wu tried to stop them, grabbing the handle of the driver's door and opening it. Weng pointed his gun at him and told him to "back off."
Police arrived soon after, but within hours Weng flew to his native Taiwan, which doesn't have an extradition treaty with Canada. Weng changed his name to Jui-Kai Weng and continued life in Taiwan, marrying, having two children and a career.
Article content
In 2008, Tang pleaded guilty to obstruction of justice in the shooting for throwing Weng's gun off a bridge and buying him an airline ticket to Taiwan, but it wasn't until 2018 — when Weng travelled to South Korea — that he was arrested and returned to Canada.
He admitted he went to the parking lot to get Tang's money but denied shooting anyone.
At his trial in 2019, witnesses recounted the shooting, identifying Weng as the shooter. Wu, the injured man, told court of his insults and said he saw Weng load his gun, walk into position and start shooting.
The judge dismissed Weng's defences over his identity as the shooter and, alternatively, the shooting being in self-defence or in defence of others. He was convicted of second-degree murder and attempted murder and sentenced to life with no change of parole for 12 years.
Article content
Weng appealed both convictions, saying mistakes by the trial judge, primarily on the issue of intent for both charges, should lead to a new trial.
The appeal court said he was partially correct. The judge did make mistakes on the attempted murder charge but not for the murder.
The court quashed the attempt murder charge and replaced it with a conviction for aggravated assault. The court retained the more serious murder conviction.
"While there is force in some of Mr. Weng's criticisms, as I have stated perfection is not the standard," Justice Gail Dickson wrote on behalf of a panel of three judges. "Despite their flaws, the reasons show what the judge decided and why in a manner sufficient to permit effective appellate review."
• Email: [email protected] | Twitter: AD_Humphreys
Get the latest from Adrian Humphreys straight to your inbox

Checkout latest world news below links :
World News || Latest News || U.S. News

Source link