Canada
Canada falls from Freedom Index top 10 for first time since 2012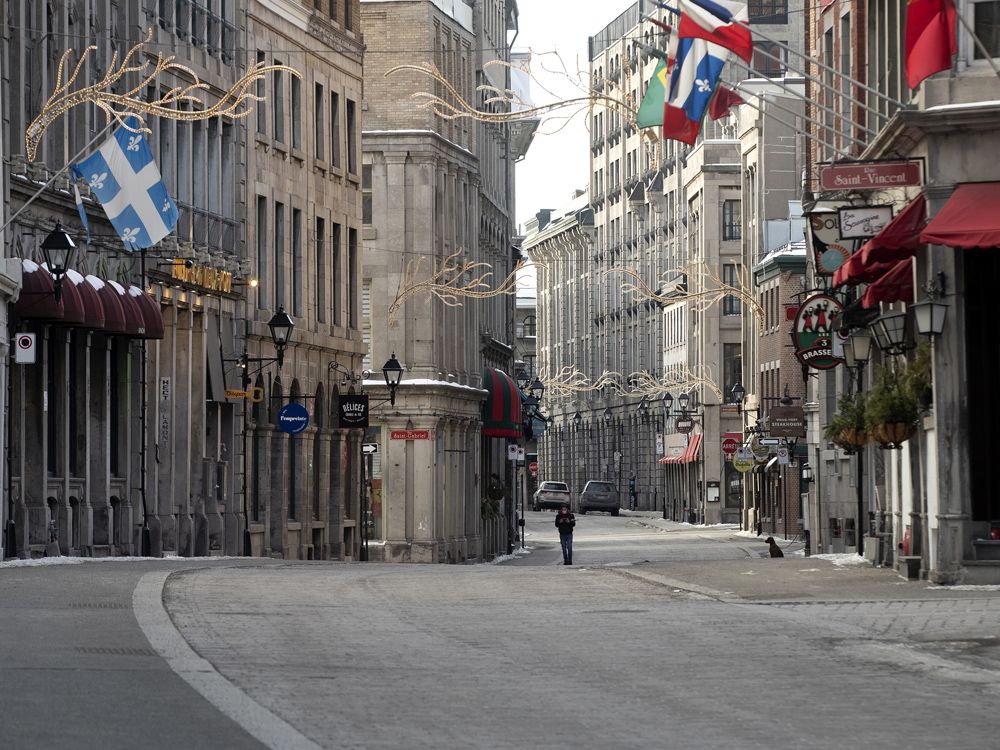 Strict COVID-19 lockdown measures were the largest reason for Canada's ranking drop in the Human Freedom Index, researchers say
Article content
Lockdown measures during the COVID-19 pandemic helped Canada fall out of the top 10 in an annual study on worldwide freedom.
Article content
Released Thursday by the Fraser Institute and the U.S.-based Cato Institute, the 2022 edition of the Human Freedom Index lists Canada as the world's 13th most free nation — down from No. 6 last year and the first time in over a decade that Canada didn't make the top 10.
Article content
"Canada's COVID response was much stricter than many in 2020," said study co-author and Fraser Institute Fellow Fred McMahon.
"There have also been some bumps in our legal system, and given various scandals and political interference," he said.
"The overall human Freedom index incorporates economic freedom, and Canada has been declining in that," he said.
"It's important not to overstate this — it's not like the bottom has fallen out and countries at the top tend to be closely bunched — but this is becoming a trend, so it is worrisome."
Article content
Switzerland was ranked the world's freest country, with New Zealand, Estonia, Denmark and Ireland rounding out the top five.
Canada sits at 13th, between a two-way tie for 11th place with Norway and Australia, and Taiwan in 14th.
Other highlights include the United Kingdom ranked 20th — down five spots from last year — the United States falling seven places to 23rd, Ukraine increasing nine spots to 89th, and Russia climbing from 124th to 119th.
The five least-free nations, in descending order, are Egypt, Iran, Venezuela, Yemen and Syria.
China ranked 152nd, between Zimbabwe and Chad.
Article content
Not enough data was available to rank nations such as Afghanistan, North Korea, South Sudan, Turkmenistan and Uzbekistan.
According to the study, the average human freedom rating fell from 7.03 in 2019, to 6.81 in 2020.
McMahon said citing the pandemic as a root cause shouldn't be seen as a value judgment on COVID-19 measures as a whole or the government's response.
"Whether the restrictions were necessary and saved hundreds of thousands of lives, or whether they were completely useless, (we have) no comment on that," he said.
"We measure freedom, and obviously with the restrictions in place, freedom declined."
Women-specific freedoms are strongest in North America, western Europe and East Asia — with women in the Middle East, South Asia, and Africa facing the least freedom.
Article content
The implications of losing freedom, McMahon said, are immense.
"Freedom is what enables us to do what we want," he said.
"Global research on happiness and life satisfaction finds that freedom, particularly economic freedom, where people can determine their own fate, is a major contributor to happiness — which of course is not what you hear from the opponents of free markets, but it turns out that the reality is the exact opposite of what they claim."
The index, now in its eighth year, is based on numbers from 2020 — the latest available data.
The study uses 83 separate metrics to gauge personal and economic freedom, including rule of law, security, safety, property rights, freedom of movement, religion, association and expression, as well as the size of government, trade freedom and regulation.
Article content
Franco Terrazzano, federal director for the Canadian Taxpayers Federation, said Canadians are losing control of how they're able to spend their money.
"While Ottawa has been sticking Canadians with higher bills, many other countries have been providing relief by cutting taxes," he said, pointing to the Trudeau government's decision to push ahead with hikes to payroll and carbon taxes in the midst of an affordability crisis.
"The last group of people who should be regulating Canadians' online content are the unelected bureaucrats in Ottawa."
Conservative Party civil liberties critic Marilyn Gladu blamed the current government, accusing Prime Minister Justin Trudeau of dividing the country while allowing inflation to race out of control.
"Canada should be the freest country on Earth, but after 8 years of Trudeau things have never been worse," she said.
"We must make Canada the freest country on earth, where people can chart their own destinies and be masters of their own fate."
Checkout latest world news below links :
World News
||
Latest News
||
U.S. News
Source link