Canada
Acclaimed ex-CBC journalist dies after latest random assault on Toronto streets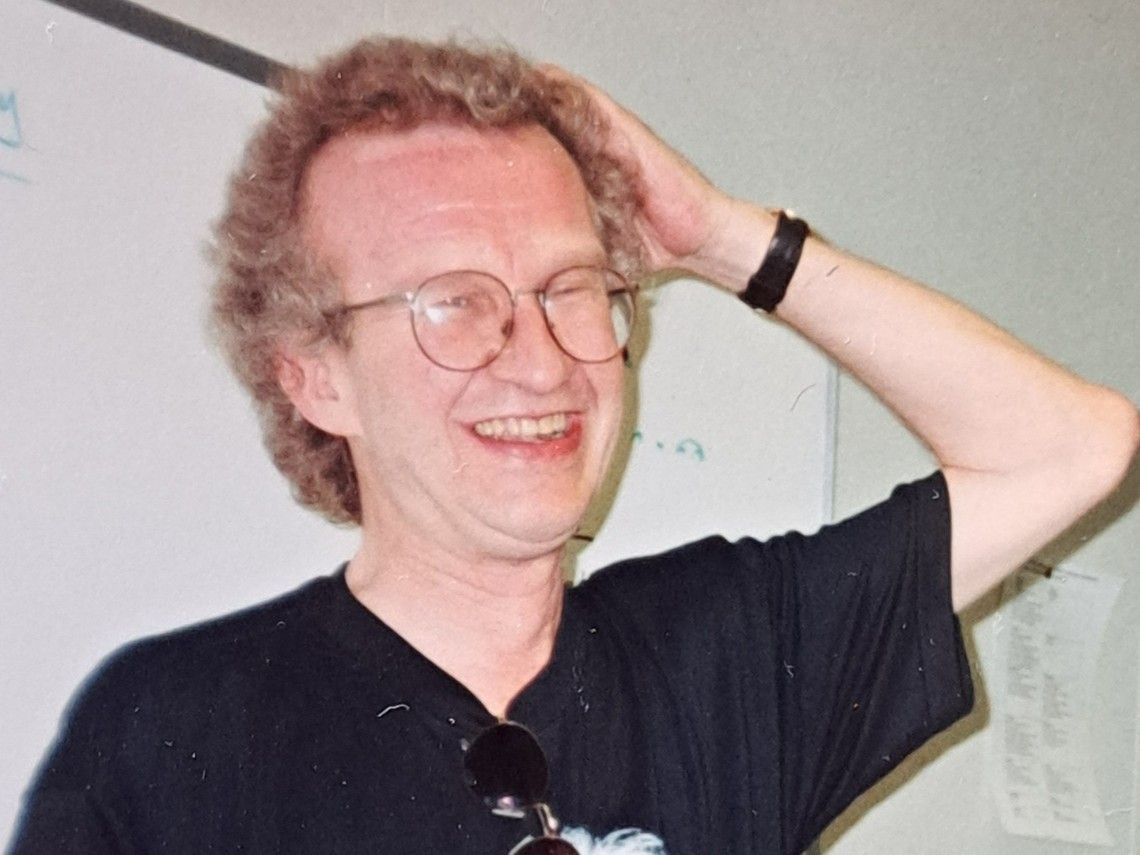 Michael Finlay, a retired producer, was pushed to the ground by an unknown assailant and died of complications
Article content
Michael Finlay, an acclaimed CBC-radio producer and documentary maker, has died after a random assault on one of Toronto's busiest thoroughfares, the latest in a slate of such stranger attacks in the city.
Article content
Finlay, 73, was pushed to the pavement by an unknown assailant a week ago and died of complications from his "serious" injuries on Tuesday, friends, relatives and neighbours said.
Article content
"He was out shopping, three in the afternoon … on the Danforth and all of a sudden was violently knocked to the ground," said Frank Koller, a former colleague of Finlay's at CBC's Sunday Morning program. "The guy was gone in a flash apparently and that's it."
Finlay's name was closely linked to Sunday Morning at a time when the flagship current affairs show had a "huge budget and huge ratings," in the words of one of its former journalists. News of his death reverberated around Canadian journalism circles Wednesday.
"It's a human loss and it's a journalistic loss and I'm outraged," said former CBC colleague Jeffrey Dvorkin, who later become vice president of news at National Public Radio in the United States, and then a journalism professor in Toronto. "He was brilliant — brilliant — and curmudgeonly, in the best sense."
Article content
The victim was walking on Danforth Avenue, a popular street known for its restaurants and shops that also forms the heart of Toronto's Greek neighbourhood, when he was assaulted and fell to the ground, said a police news release that does not identify Finlay by name.
The suspect, described as male, 6'0″, with a slim build and in his 20s, fled the scene, police say. He was last spotted wearing a red paper mask with flames on it, a black sweater and black pants.
A police spokeswoman said Wednesday the force was aware of the victim's death and that the investigation continues.
Article content
"Please help identify this man," actress Kristin Booth tweeted last weekend after police released a security camera still of the alleged culprit. "He attacked and assaulted my cousin who was merely walking to the grocery store."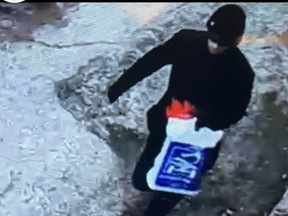 A post by Marieke Wijchers, on The Pocket neighbourhood Facebook page, says Finlay was pushed into a planter box and broke multiple ribs, leading to a collapsed lung.
He was treated at Toronto's Michael Garron hospital for a couple of days before being sent home, said Wijchers, whose account could not be confirmed by the National Post.
"But he was only home for two hours last Thursday before he called an ambulance and was taken back to hospital," she wrote. "As I understand it, he had a cardiac arrest in the ambulance and never regained consciousness."
Article content
Toronto has been gripped in recent weeks by a string of seemingly random attacks on the streets and on or near transit vehicles.
In the most shocking incident, a group of eight teenage girls have been charged with second-degree murder after allegedly swarming a homeless man, Ken Lee, 59, and stabbing him to death near Union Station.
Police say 10 to 15 teenagers attacked two Toronto Transit Commission drivers last week on a bus.
And in an incident that seemed to mirror the attack on Finlay, an elderly woman was shoved to a busy downtown sidewalk four days before the journalist was assaulted, dying from her injuries. That alleged assailant was arrested soon after.
Finlay retired from the CBC in 2010 but had been a mainstay on the radio network for years, known especially for his stints with the World at Six news program and Sunday Morning.
Article content
At Sunday Morning, he reported from around the world before becoming an editor, directing journalists in the field.
He had actually been a poet in his younger years, publishing a couple of books of his work, said Koller. "He understood the cadence and rhythm of English."
Said Dvorkin: "He was the most graceful writer of anybody I ever met and he had an instinct of where the story should go, and he had been everywhere."
As illustration of Finlay's news intuition, Koller recalled how he and a colleague were dispatched to China to cover its booming economy in 1989. The afternoon before they left, Finlay noticed that an aging, pro-reform Chinese leader (Hu Yaobang) had died and that some students had gone to downtown Beijing to protest. He told the reporters to forget the economics story and find out what was happening with the young people, convinced it could be bigger news.
Article content
They ended up in Tiananmen Square on the first day of the historic demonstration, which weeks later would end in massacre at the hands of the Chinese military.
As a newsroom manager Finlay "didn't suffer fools gladly" but correspondents would always appreciate having their documentaries vetted by him, said Koller. Despite the prospect of there being "blood on the floor," they knew the editor would make their work better, he said.
Police have asked anyone with information about the case to contact them at 416-808-5500, Crime Stoppers anonymously at 416-222-TIPS (8477), or at www.222tips.com.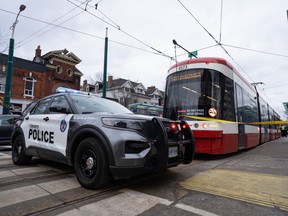 Checkout latest world news below links :
World News
||
Latest News
||
U.S. News
Source link