Lifestyle
YouTrip to Revolut: A comparison of which digital multi-currency account is the best for you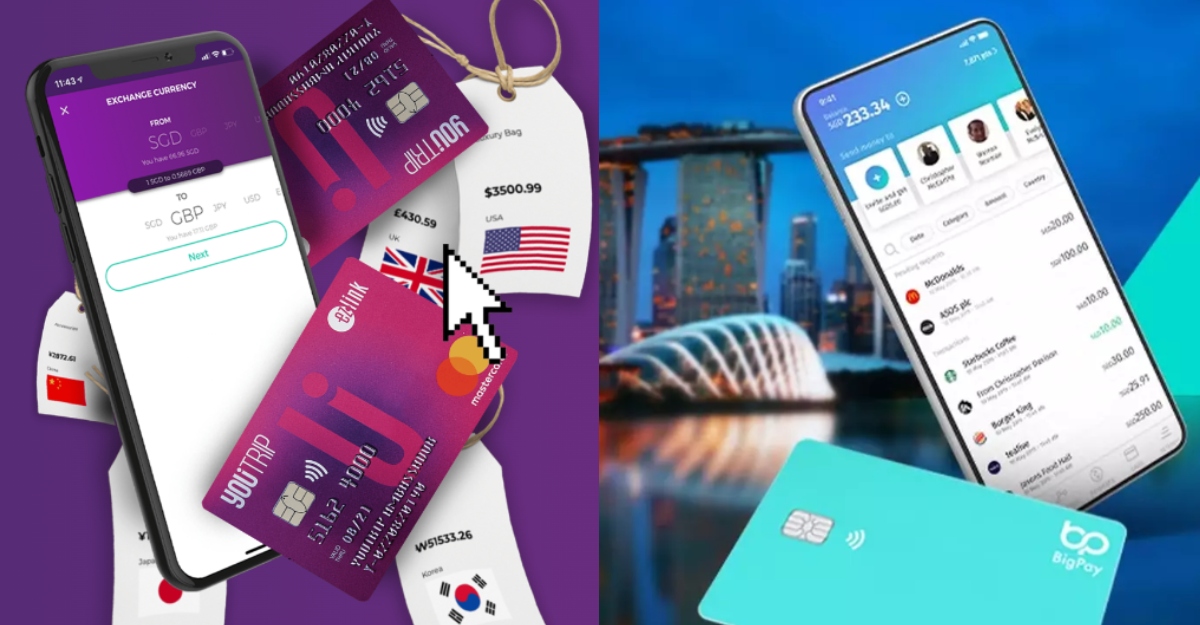 Back in 2020, international travel came to a halt because of COVID-19. Trapped inside the four walls of their rooms, Singaporeans went through a daunting time during the lockdowns for two years.
This could explain why 92 per cent of Singaporeans are eager to travel internationally this year, with one in three of them having already booked a holiday in 2023.
But as the post-pandemic demand for travel soars and fuel prices skyrocket due to the Russia-Ukraine war, travelling comes at a huge cost. In fact, air fares are predicted to increase by 25 per cent this year, according to Reuters.
While this price increase cannot be avoided, there are a few ways to save your buck and cut costs while travelling — and one of them is by using a multi-currency account.
What are multi-currency accounts?
A multi-currency account allows you to store multiple currencies at the same time.
With this account, you will be able to hold, send and receive different currencies, including cryptocurrencies, in a single account — making it easier to manage funds and transactions from one convenient dashboard.
This makes it an excellent choice for travelers, business owners, expats, or anyone who deals with numerous currencies regularly, without the need to open multiple foreign bank accounts to transact in a certain currency.
There are mainly two different types of multi-currency accounts — a traditional multicurrency account, and a digital multicurrency account.
Traditional accounts are offered by commercial banks in Singapore, such as DBS, UOB and OCBC. These accounts function the similar to regular savings accounts, however, in addition to that, you would get to hold and transact multiple currencies simultaneously.
Some of these traditional multi-currency accounts offer additional interest rates as well.
Digital multi-currency accounts, on the other hand, have similar offerings as a traditional multi-currency account — they allow you to hold, transact and withdraw money in multiple currencies, but with lower fees and more favourable exchange rates as compared to traditional accounts.
Furthermore, these traditional multi-currency accounts with banks would often require high minimum balances, like the OCBC Global Savings account which requires a minimum balance of S$5,000. If the amount in your account is lesser than the minimum balance, you might incur fall-below fees as well.
Hence, if you want to save on hefty transaction fees when making international transactions, you should consider using a digital multi-currency account.
Here is a look at some of the digital multi-currency accounts in Singapore that you can check out:
1. Wise
Previously known as TransferWise, Wise lets you add money to your account in 21 currencies, as well as keep and covert over 50 currencies including the Singapore Dollar (SGD), Malaysian Ringgit (MYR) and the US Dollars (USD), in your account based on the mid-market exchange rate without any additional markups.
However, be aware that there is a minimum charge of 0.41 per cent whenever you convert money, and this charge varies depending on the currency.
Opening up a Wise multi-currency account, on the other hand, is completely free.
You will be be able to send currency stored on your digital wallet to recipients in 77 countries worldwide instantly. To top up your account, you can either do it through bank transfers or PayNow at no extra cost, or use a debit card at a small fee.
If you decide to apply for a physical card, Wise will charge you a one-time fee of S$9. This physical card can be used at most locations that accept debit cards, with some exclusions such as Belarus and Myanmar, among others.
You will also be able to withdraw cash from over 2.3 million ATM abroad, though local withdrawals are not allowed. Two withdrawals of up to S$350 each month can be done for free.
Thereafter, S$1.50 will be charged per withdrawal. If a withdrawal above S$350 was carried out, a 1.75 per cent fee will be charged on that amount.
Aside from a physical card, Wise also offers virtual cards, but you can request for one only after you've ordered for a physical card. Wise's virtual cards have different details to your physical card and can be linked to Apple Pay, Google Pay, or nay other virtual e-wallet for greater convenience.
You can hold up to three virtual cards at a time, and these cards can be frozen at any time if you suspect that your account has been compromised.
2. YouTrip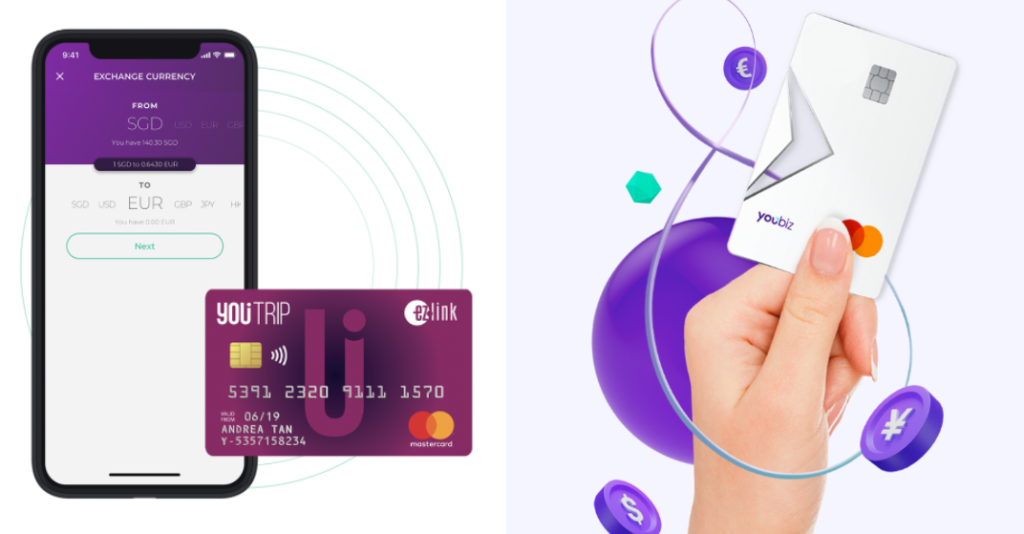 YouTrip was launched in 2018 and supports in-app exchanges of up to 10 foreign currencies. The mobile wallet allows you to "lock in" competitive rates at any time, meaning that you can pay in the same good exchange rate that you've locked in the next time you pay overseas.
A multi-currency account with YouTrip comes with a prepaid Mastercard, which you can order for free through the digital bank's mobile platform. There are no annual fees to be paid for the card, and it can be locked and deactivated in the event it gets stolen or misplaced.
With this card, you can carry out purchases in over 150 currencies at over 30 million merchants worldwide including e-commerce stores without incurring any additional transaction fees.
If you need cash on hand while travelling, the Mastercard can be used to make cash withdrawals of up to S$5,000 a day at any Mastercard, Maestro or Cirrus ATMs, for a flat fee of S$5 per transaction. However, additional charges may also be applied by overseas banks when you withdraw money using your YouTrip Mastercard.
To top up your digital wallet, you can conveniently use PayNow, Visa debit cards as well as Mastercard debit and credit cards, all without being subjected to any additional service fees. Top-ups made with a Visa credit card will be charged with a small 1.5 per cent service fee.
Aside from these features, the digital wallet also offers perks such as cashback and discounts on selected brands in Singapore when you shop online.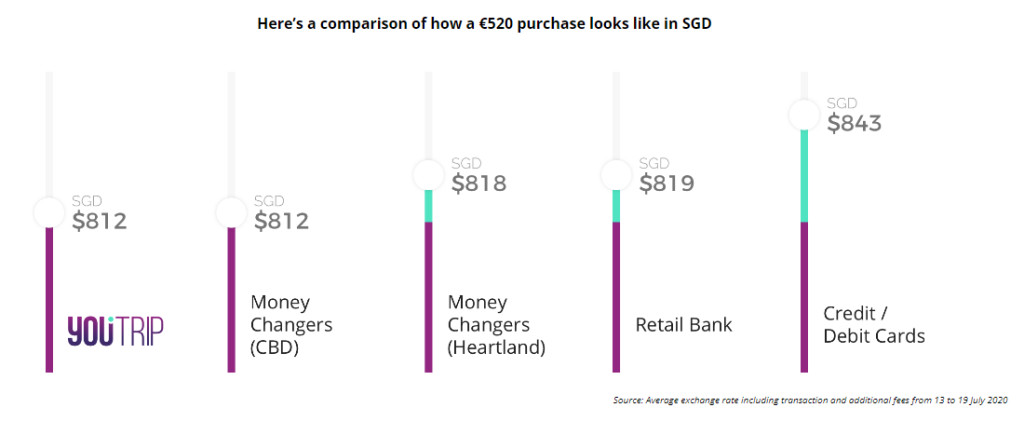 But be warned, though — YouTrip does not offer very flexible options as compared to other digital multi-currency accounts.
For one, ATM withdrawals cannot be made in Singapore, and excess foreign currencies cannot be changed back to SGD again once you've converted it.
In addition, you can only store a maximum of S$5,000 in your YouTrip wallet, and this amount cannot be transferred to other bank accounts — only to other YouTrip users.
This means that once you've deposited money into your YouTrip wallet, the only way for you to utilise it is to spend it, or transfer it to someone else with a YouTrip account, only if the transfer currency is one of YouTrip's 10 wallet currencies.
3. Instarem Amaze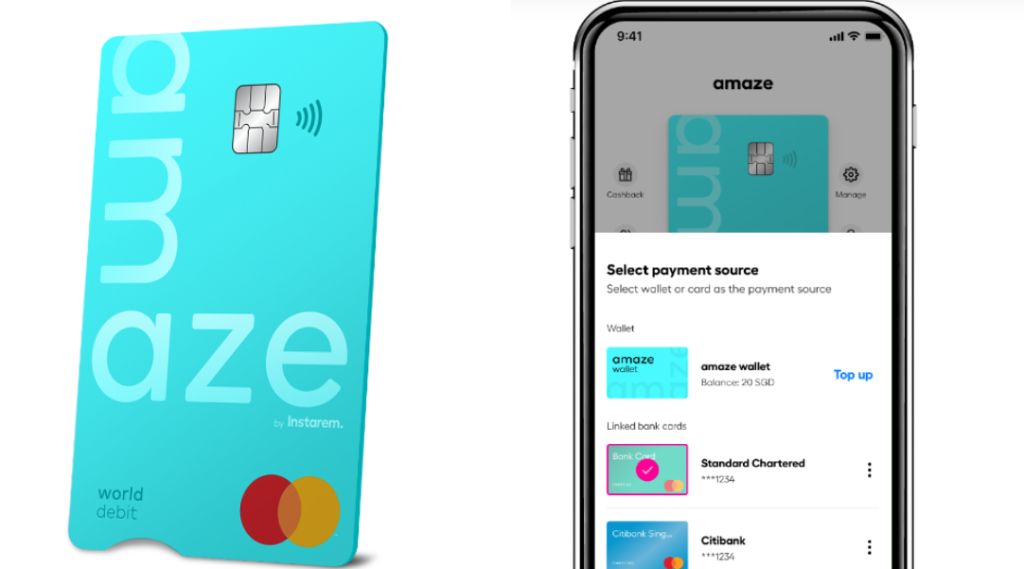 Instarem is a free-to-sign-up digital cross-border payments company, which allows you to transfer money to over 60 countries at a nominal fee between 0.25 and 1 per cent to cover the cost of processing a transaction.
To get the best exchange rate when sending money abroad, you can subscribe to Instarem's Rate Watch feature within its app. This feature alerts you whenever your desired currency hits your desired exchange rate.
Once you've registered for an account with Instarem, you'll have access to its Mastercard-enabled card, Amaze, which lets you link up to five Mastercard debit or credit cards to the card, eliminating the need to carry multiple cards in your wallet.
The physical Amaze card will be delivered to you at no cost, while the virtual version of your card can be accessed via Instarem's mobile app.
Whenever you transact using the Amaze card, you can specify the card you want to use through Instarem's mobile app. At the end of each month, you would not have to pay any bills to Amaze, but instead, you can settle any outstanding amounts on your linked credit card.
If you do not have any Mastercard cards that you would like to link to the Amaze card, or if you do not wish to link a card at all, do not fret — you can always top up your Amaze wallet which can be used to fund transactions with the Amaze card, with a valid debit or credit card.
Top ups can only be done in SGD, and the minimum top up amount is S$20. Once you do so, you can then convert your SGD into three other currencies — EUR, GBP, and CHF.
The downside to topping up your Amaze wallet, though, is that your wallet balance can only be spent through the Amaze card only, meaning that the balance cannot be withdrawn.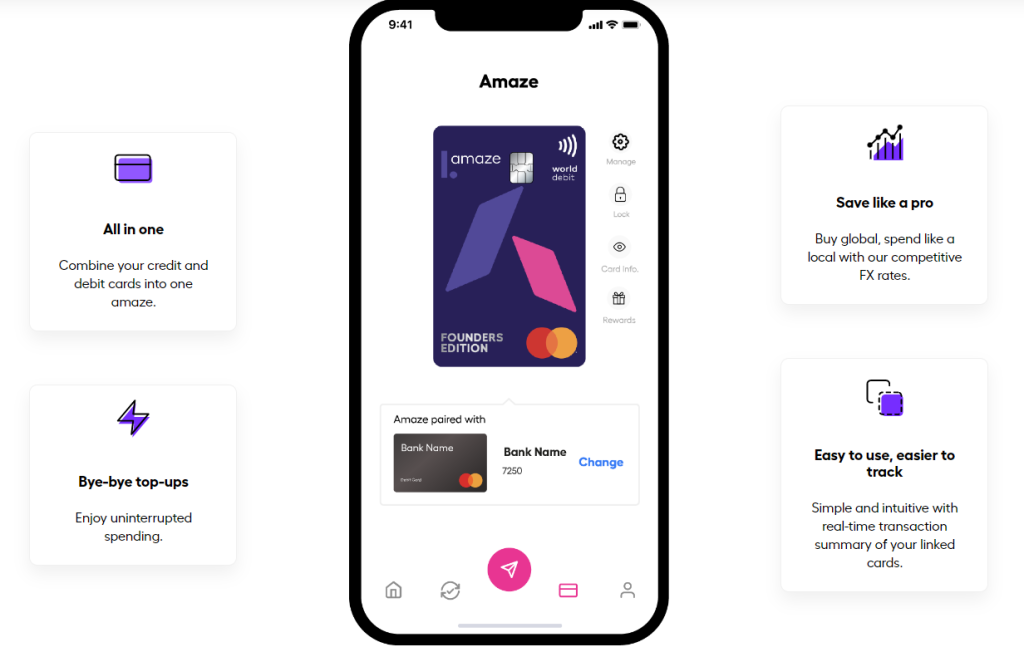 By using Instarem's Amaze card, you'll be rewarded in points, called InstaPoints. These points can be earned whenever a foreign currency transaction is made at a rate of S$1 to 1 InstaPoint.
Keep in mind that a maximum of 500 InstaPoints can be earned per transaction, so regardless if you spend S$500, S$1,000, or S$1,500 in foreign currency, the maximum number of points you'll be able to get is 500. These points also expire in 12 months.
With your InstaPoints, you can redeem cashback at a rate of 2,000 points to S$20. This means that you will need to spend S$2,000 to get S$20 cashback.
Aside from cashback, the points can be used to redeem discounts for foreign remittance. 
4. Revolut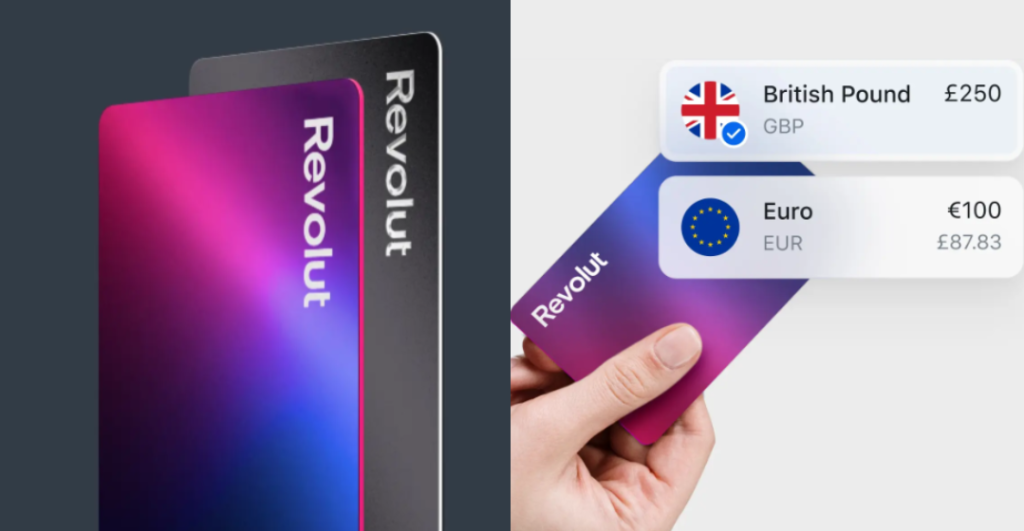 Revolut allows you to convert, make payments, withdraw, transfer and receive money in 28 currencies without interbank transaction fees.
The digital bank offers three plans — the Standard, Premium, and Metal plans.
The Standard plan is completely free, and lets you send and receive money in 28 currencies at no additional cost. It also provides other basic banking services such as mobile banking, fee-free spending, fee-free currency conversion and fee-free ATM withdrawals up to a certain limit.
You can request for a free physical Revolut card which can be used in the event that digital payments are not accepted in the country you are visiting. This card can be linked to Google Pay or Apple Pay, and can be used for Visa and Mastercard payments, including in Singapore.
Besides its physical card, Revolut lets you generate multiple virtual cards within the app as needed, giving you the flexibility to use them for specific transactions or subscriptions.
These virtual cards are secured with a unique card number, expiration date and security code, and can be cancelled or frozen at any time to make it more secure for users to make transactions abroad (and even online).
In addition to these attributes, users subscribed to the Standard plan can enjoy cashback from selected brands as well as track budgets via Revolut's built in smart budgeting and analytics tools.
To get access to additional features and benefits, users can upgrade to one of its paid plans — the Premium and Metal plans.
These additional benefits include increased limits for free ATM withdrawals of up to S$1,050 per month, unlimited fee-free currency exchanges, and access to exclusive travel benefits and discounts.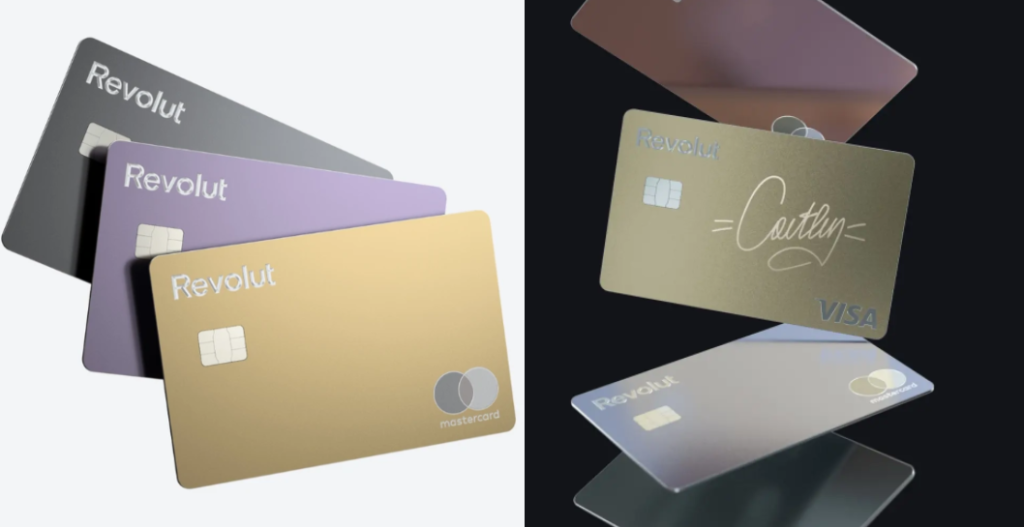 Hence, if you're planning to stay abroad for a long period of time or spend a sizeable amount of cash, it may be worth subscribing to its paid plans — the Premium plan is priced at S$9.99 monthly, while the Metal plan is priced at S$19.99 per month.
However, bear in mind that ATM withdrawals are not permitted in Singapore, and withdrawals at international ATMs will be charged at two per cent of the withdrawal amount if you exceed the limit (which varies according to your plan).
Another downside to Revolut's multi-currency account is that you will also incur a higher foreign exchange fee if you convert money outside of foreign exchange market hours, ranging from one to two per cent.
Besides its multi-currency offerings, Revolut also offers several investment options to its users, regardless of whichever plan they're subscribed to. These include stock trading, exchange-traded funds (ETFs) and cryptocurrency trading.
5. Wirex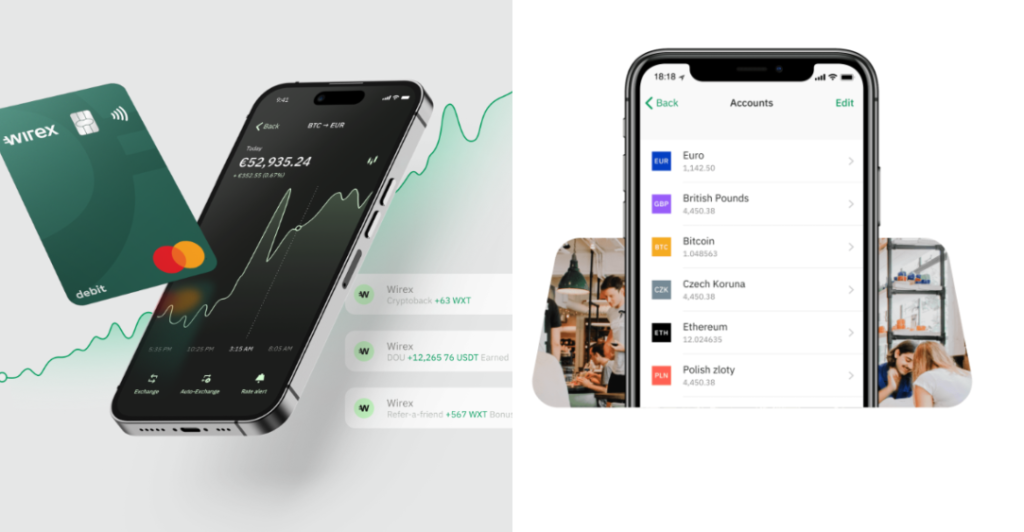 Wirex is a UK-based digital payments platform that lets you transact in 150 fiat currencies and exchange up to 12 of these fiat currencies through their app.
Beyond these fiat currencies, Wirex offers you the choice to exchange, hold, and spend 23 cryptocurrencies — Bitcoin, Litecoin, XRP, Wirex Tokem, Ethereum, Nano, Dai and Stellar Lumens, among others. These cryptocurrencies can be exchanged into other cryptocurrencies, or into fiat currencies through its app or webpage.
Wirex will reward you whenever you carry out transactions with cryptocurrencies. These rewards are paid out in the Wirex Token (WXT), Wirex's first native cryptocurrency that can be used on its platform, or other cryptocurrency platforms.
On top of the WXT rewards, you can also get additional perks such as discounts with Wirex's partner merchants and cashback by subscribing to its paid plans — the Premium plan is priced at S$9.99 monthly, while the Elite plan is priced at S$29.99 per month.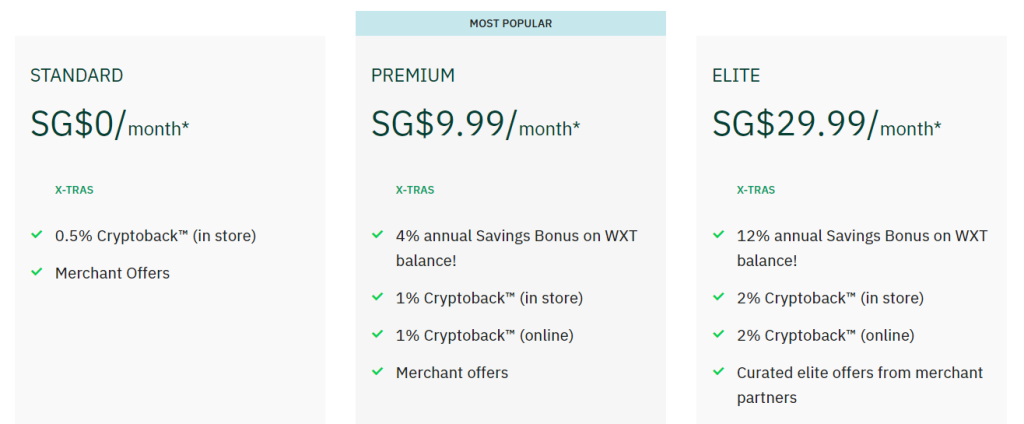 By opening up an account with Wirex, you'll be able to order a physical crypto-enabled Visa card at no cost. If you ever need a replacement for the card, you can get a new card at no cost as well.
This Visa card can be used worldwide at over 80 million locations, and Singaporean card holders can make withdrawals of up to S$400 monthly. Any withdrawals exceeding this amount will be charged with a two per cent fee.
To deposit funds into your Wirex account, the most cost-effective way is to do bank transfers to your account.
This is because a 3.24 per cent fee will be charged for crypto top ups using an external debit or credit card. Fiat top ups, on the other hand, will incur you a 1.99 per cent fee.
Another downside to using Wirex is that the platform charges you a dormant fee of US$5 if you do not transact for over 18 months. This fee only applies if you have stored funds in your account.
6. BigPay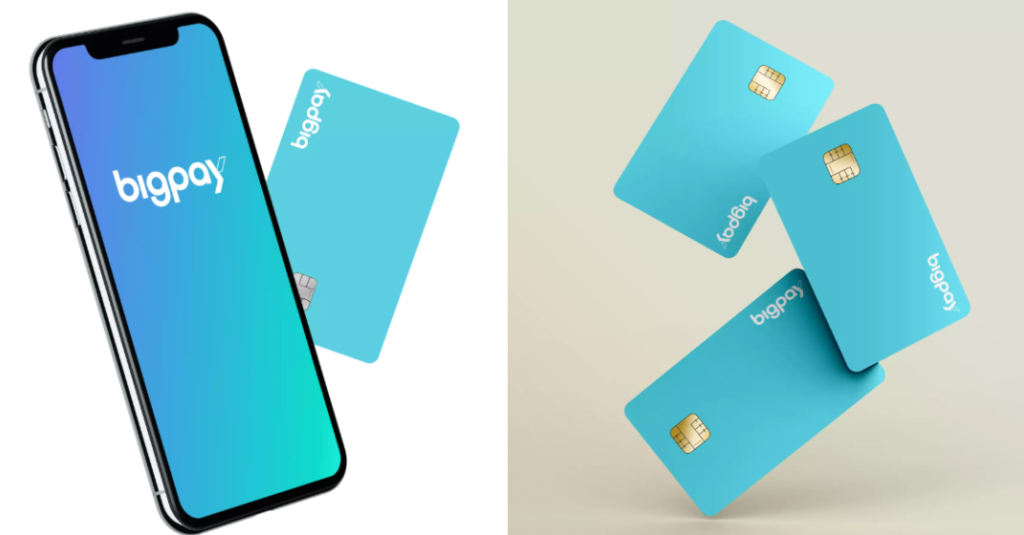 BigPay is a Malaysian digital banking platform that was set up by AirAsia CEO, Tony Fernandez. The platform was launched in Singapore in 2020, and offers a range of financial services.
Although the mobile wallet is free, you will be required to deposit S$20 into your BigPay account to be eligible for a physical Visa card. The S$20 will be credited into your account, and only then you will have access to BigPay's features.
Through the digital banking platform, users can hold and transfer money internationally to over 40 countries worldwide, but a flat transfer fee will be charged, with the most being S$8 for transfers to China. These international transfers are capped at S$5,000 daily and not more than S$10,000 monthly. 
Local transfers within Singapore will incur a fee of S$1, and is limited to S$100 daily and not more than S$300 monthly. However, if you transfer money to another BigPay user, transaction fees are waived.
For ATM withdrawals, on the other hand, BigPay lets you withdraw up to S$2,500 overseas. The first withdrawal of the month is free, and subsequently, you will be charged with a two per cent fee.
Local withdrawals in Singapore are not permitted as of right now.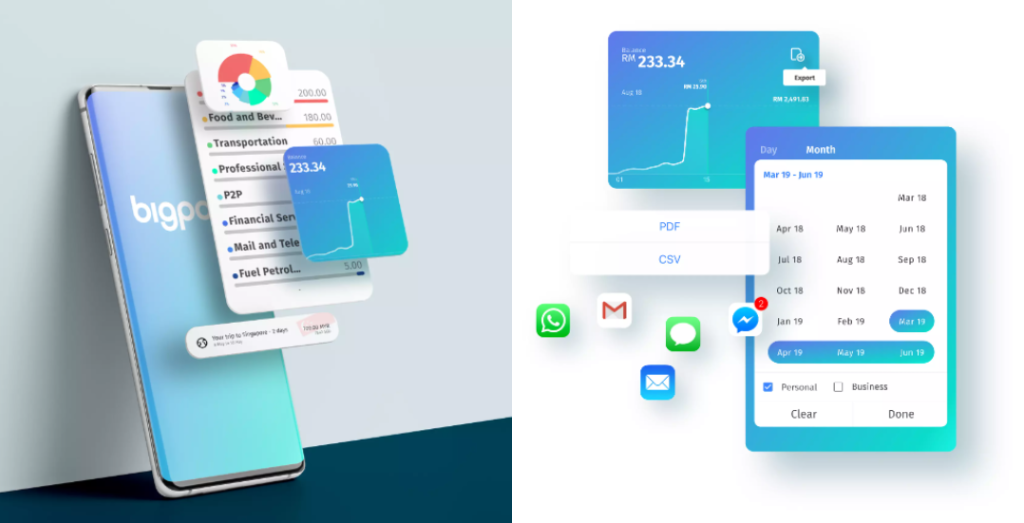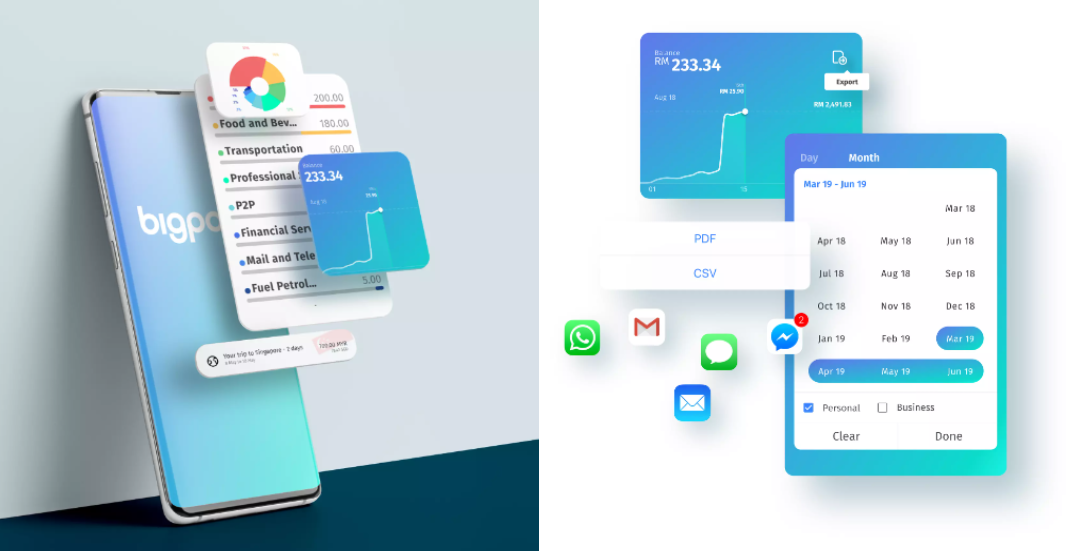 While BigPay's offerings aren't that impressive when compared to other digital multi-currency accounts, what sets BigPay apart from its competitors is its rewards — you can collect AirAsia BIG points with every S$5 spent.
If you have an AirAsia account, you can merge your existing points from your account with the BIG points you have accumulated through BigPay.
These points can be utilised on the AirAsia website to redeem discounted flights and other rewards.
Aside from these rewards, the digital banking platform also offers a budgeting analytics feature which can help you keep track of your spending. This feature categorises your purchases by type so you can easily see where your money goes.
That being said, a major drawback of the platform is its inability to store foreign currencies — a feature that every other digital multi-currency account on this list has.
This means that you will not be able to lock in good exchange rates in advance, rather, BigPay will convert your money on the spot. Hence, the conversion rate will be based on the FX rates at the point of transaction, which could work against your favour.
A multi-currency account suited to your needs
Unfortunately, there can never be a perfect multi-currency account.
Every account come with their own set of own pros and cons, hence, it is important to identify your needs before choosing a specific travel card.
Be it for everyday use or for your yearly travels, an account suited to your needs and preferences can provide you with what you're looking for at an affordable rate.
With this in mind, you can also open more than one multi-currency account with different providers to take advantage of their respective strengths, and make significant savings in the long run.
Featured Image Credit: YouTrip/ BigPay

Checkout latest world news below links :
World News || Latest News || U.S. News

Source link